New to Scouting?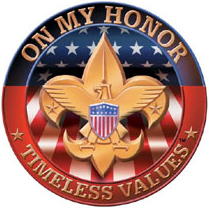 What is Scouting? In short, it is the most successful youth program in
American history. It is different from many other programs, being a
proven combination of fun, adventure, and values. Scouts grow up to
be better, stronger members of their community and nation. Scouting
serves all races, religions, creeds, and socio-economic backgrounds.

Scouting is an opportunity. An opportunity to learn leadership skills.
An opportunity to learn to become self-reliant. An opportunity to build
team working skills ...

... An opportunity to succeed.